Medigap Policies
A Medigap policy is a health insurance policy sold by private insurance companies to fill "gaps" in Original Medicare Plan coverage. Medigap policies must follow federal and state laws. These laws protect you. The front of the Medigap policy must clearly identify it as "Medicare Supplement Insurance."
In all states, except Massachusetts, Minnesota, and Wisconsin, a Medigap policy must be one of twelve standardized policies so you can compare them easily. Each policy has a different set of benefits. Two of the standardized policies may have a high deductible option. In addition, any standardized policy may be sold as a "Medicare SELECT" policy. Medicare SELECT policies usually cost less because you must use specific hospitals and, in some cases, specific doctors to get full insurance benefits from the policy. In an emergency, you may use any doctor or hospital.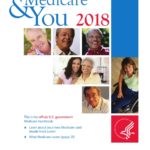 Click image to view guide to Medigap Policies
Outline of Medicare Supplement Coverage
(Benefit Plans A-N)
Medicare Supplement Insurance can be sold in only twelve standard plans. This chart shows the benefits included in each plan. Every company must make available Plan "A". Some plans may not be available in your state as indicated below.
View Outline of Coverage
*The chart above is sited from CMS Product No. 20110 Revised April 2016*
Plans A-N are standardized by the federal government. Not all plans may be available in your area. Consider the benefits offered by each plan and look for one that best meets your individual needs.
*Medigap Plan F also offer a high-deductible option. This high-deductible option pays the same benefits as Plan F after out-of-pocket expenses for 2017 are $2,200.
**You must also pay a separate deductible for foreign travel emergency ($250 per year).
***After you meet your out-of-pocket yearly limit and your yearly Part B deductible ($183 in 2017), the plan pays 100% of covered services for the rest of the calendar year.
Links
Wellness Brochure
Contacts
Call:
With your questions about:
1-800-MEDICARE
(1-800-633-4227)
www.medicare.gov
24 hours a day
TTY users should call
1-877-486-2048
– Medicare (in general)
– Medicare health plans
– Ordering Medicare booklets
– Medigap policies
– Assistance Programs for Medicare Part B (limited income – ask about the Medicare Savings Programs)
– Telephone numbers for local organizations who work with medicare, including TTY numbers
Social Security Administration
1-800-772-1213
TTY users should call
1-800-325-0778
– Address/name changes
– Death notification
– Enrolling in Medicare
– Medicare card (replacement)
– Social Security benefits
– Limited Income – you may be eligible for help paying for Prescription Drug Coverage under Medicare Part D
*All data collected through www.medicare.gov